February rentinc Top Pick: Our Fave Student Pad Of The Month
Sep 01, 2022 01:56 pm
We've got a gem of a property to show off to you guys this month! This is the best student accommodation Leeds! Tons of space for you and your crew? Defo. Fab location? Obvs. Facilities that are first class (just like that grade you'll be graduating with)? Hundo P. For real, you're going to struggle to find anything unlovable about this seven bed gaff…
10 Stanmore Place, LS4 2RR
The Location
This dig sits in a very sweet spot between Headingley and Burley. That's a win-win sitch for you and the gang because you're less than a 15 min walk from central Headingley where you'll find stacks of shops, bars and restaurants (basically it's awesome), and you're also super close to top-notch hangout spots like Brudenell Social Club, Headingley Stadium and Cardigan Fields which, by the way, has a bowling alley, indoor trampoline park and loads of other cool joints… including a Nando's. We think that alone deserves a 'hell, yeah!'.
Getting to uni will be a doddle as well because the public transport around here is on point. You'll be less than a 10 min walk from Burley Park train station and there's also loads of buses that run on the reg to and from the campuses and the city centre.
Property Features
Now for all the juicy inside deets… This pad has 7 double bedrooms (all fully kitted out with modern furniture btw),  and a large living room with a TV included so there's heaps of space to stretch out and enjoy a bit of Netflix and chill. The kitchen has everything you could need, with the epic added benefit of a dishwasher. Soz, you can't use doing the washing up as a last-ditch excuse to avoid doing your uni work anymore! There's 2 bathrooms (woohoo!) and there's on-street parking available so if you're planning on bringing your ride with you we've got you covered guys.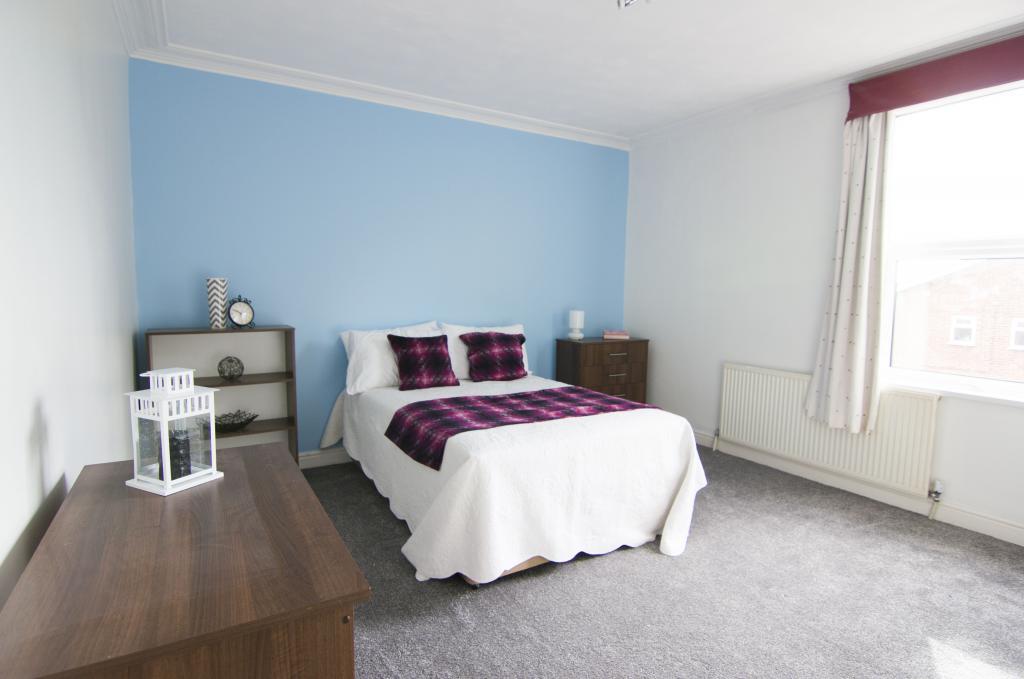 What You Need To Know
The best thing about this gaff is that it's available from August 1st on an 11 month contract, so if you don't want to fork out extra dosh for a pad you're not even planning to live in over summer, this could be the one for you! You can snap up this hot property for a deposit of £100 and rent of just £82.99 pppw. Or if you fancy a hassle-free life (don't we all?!), go all-inc with your bills for £99.99 pppw and you'll also bag a special treat when you grab your keys. Click here for further deets.
Don't hang about and miss out on this awesome gaff. If it sounds like it could be just right for you and your mates, give us a call on 0113 220 0040 or pop into the office for a chat!
This post was written by Iqra Amanat